Pay monthly websites are a great cost-effective solution for business and individuals that want a site that is maintained and supported without any additional cost. This is particularly effective if you do not have the time or do not have technical experience of running a website. The design, hosting and maintenance is all taken care of and the monthly fee is lower than a custom build.
Building a website can cost anything from £1000 – £20,000 depending on the size of the website. This is a large initial investment and you will also need to pay for hosting on top which can be anything from £20 upwards. For as little as £29.99 this is all included.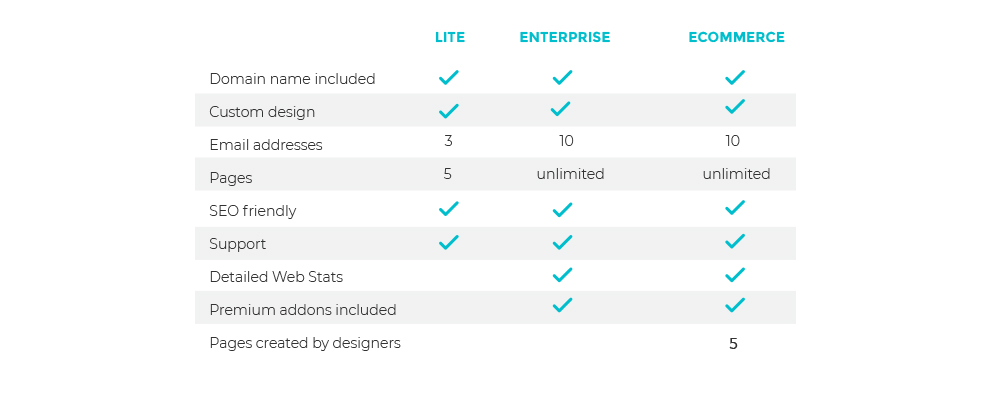 Our lite version offers
We will help you find your perfect domain name at no extra cost. If you already have one we can point it to our hosting.
We will create up to 5 pages on your site. Popular choices are homepage, contact, services, quote page and gallery.
Create up to three email addresses. Link them from your phone and desktop computer so you never miss an email. I f you already have an email, no problem.
Responsive for mobiles and tablets
All our websites are responsive to mobiles and tablets.
Once we get your content and ideas on what you want it to look like, our designers will work right away and make a unique website design.
Content Management System (WordPress) Hosting Included
WordPress is one of the biggest website platforms in the world. We will show you how to update your pages and create great content.
We take care of the updates, management and maintenance of your site.
You might have heard this, we will ensure that all your pages are SEO friendly so that search engines can find the site easily.
Contact forms and blogs are an important part of owning a website. If you want just a contact form, we have this as part of the design.
Social media is more and more important these days and we can insert twitter feeds and Instagram feeds on your site as part of the design.
FAQs
How does payment work?
The monthly fee can be paid by Paypal or bank transfer each month on invoice. We are very flexible. Initial payment of month month is required up front and our designers will begin work. Just like a mobile phone contract, it works the same way.
What if I want to add additional pages?
You can purchase additional web pages for £30 per page. This will not be added to your monthly cost, it is a one off payment and will not affect it in future.
Do I own the website?
The website will have your content and imagery and we will own it for the duration that it is on our hosting for one year. if we purchase the domain name, we can release this for you at a charge of £15.
What if I want to cancel?
You can cancel at any time.
What if I want to update the design and change banners etc?
We will give you all the support to update banners and galleries. We will be on hand should you not be able to do it and our designers will help in any way we can.